Archive for the 'Boston MA' category
In an effort to help restore the lives affected by the Boston marathon bombings, Red Door Real Estate of Quincy MA has decided to donate a portion of their income until July 4th, 2013.
Boston has always been known for its hometown pride; but after the bombings that occurred during the Boston marathon, hometown pride is all the more evident. People have shown compassion and generosity to those affected by the bombings in numerous ways. Local Quincy real estate company Red Door Real Estate is joining that effort to help restore a life affected on that fateful day. Red Door Real Estate has opted to donate $500 from every home they sell before July 4th, 2013. Red Door will not increase the final sales price of a home or decrease the proceeds to the seller to account for this donation. The money donated comes directly from the revenue Red Door Real Estate receives once a home sale is complete.
Red Door Real Estate, a Quincy MA based real estate company has already received a great response from home owners in the area. "While it is difficult to predict just how much money we will be able to donate to the victims, we are very pleased with the number of potential home sales that will determine our donation amount," states Broker/Owner Madelene Cheney. As a family owned and operated business, Red Door Real Estate prefers to support local businesses and surrounding communities which makes their support for The One Fund that much more important. Red door asks that even if you are not looking to sell your home you become part of the effort and donate at www.onefundboston.org.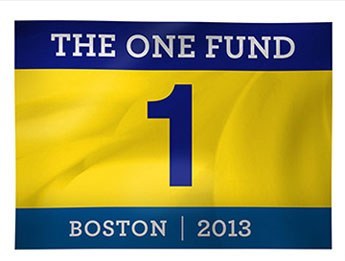 For more information on Red Door Real Estate or to list your home as part of the One Fund donation program visit our website at www.RedDoor-RE.com/onefund or call (617) 553-1880. Red Door Real Estate is a full service real estate company located at 222 Sea Street Quincy, MA.
The holidays are coming to an end and so all the decorations will eventually be taken down and stashed away for next year. To help keep collection of Christmas trees under control the each individual city has their own policy on tree pick up.
Quincy MA -Christmas trees will be collected curbside during the week of January 9 through 13, on your regular trash day. Please remove all tree decorations. Please DO NOT wrap trees in plastic bags.
Milton MA - Christmas trees and wreaths will be collection on January 17-21, 2012. This is MLK weekend so normal collections will be delayed one day.
Braintree MA - Christmas trees will be collected curbside on your regular trash day the weeks of January 9 & 16 only. After that please drop off at 225 Plain St. Compost Site. Open: April 1-January 31: Wednesday - Sunday 7:30 AM-12:30PM &1:00- 3:00 PM
Weymouth MA - The town website was not too clear on when trees would be picked up; however they will also take the trees if left curbside and unbagged.
Boston MA - First Two FULL Weeks in January. Public Works will collect Christmas trees for composting from January 2 to January 13. Remove all ornaments, decorations, and stands from trees and place trees at the curb by 7AM on your recycling day. Do not put trees in plastic bags