Archive for the 'Neighborhoods' category
Local real estate agent Sam Rounseville to appear on Chronicle, focusing on Quincy.
Quincy is set to be the focus of an upcoming segment on Chronicle. Red Door Real Estate agent Sam Rounseville was chosen to appear on the segment and talk about the real estate market in Quincy. A camera crew came to Red Door's Sea Street office to interview Sam on the local market before shooting on location in Houghs Neck, Squantum and Marina Bay. With Sam being such a prominent figure in Quincy it only made sense to have him as a part of the show. Sam talked about his career in real estate but also about his career as Uncle Sam Rounseville.
Since Quincy is blessed with some of the most beautiful coastlines on the South Shore, Sam focused on waterfront properties. The interview includes information on the average sale price of a home in Quincy versus the sale price of a home on the water. In 2012 the average price of a single family home in Quincy was $328,000 up from $315,000 in 2011. In Houghs Neck, home buyers may be able to get a little more for their money; the average single family home runs about $267,000. For home buyers looking for waterfront property they can expect to pay closer to $385,000, which is 40% higher than homes not on the water. On the other end of the price range is Squantum where home buyers can expect to pay upwards of $510,000 for a waterfront property.
The Chronicle segment will air on WCVB Channel 5 on Jan 31st at 7:30pm. Viewers will be able to get a glimpse into the local real estate market as well as all that Quincy has to offer including the downtown redevelopment and local attractions.
To reach Sam Rounseville call (617) 875-1776 or email him at USSam76@gmail.com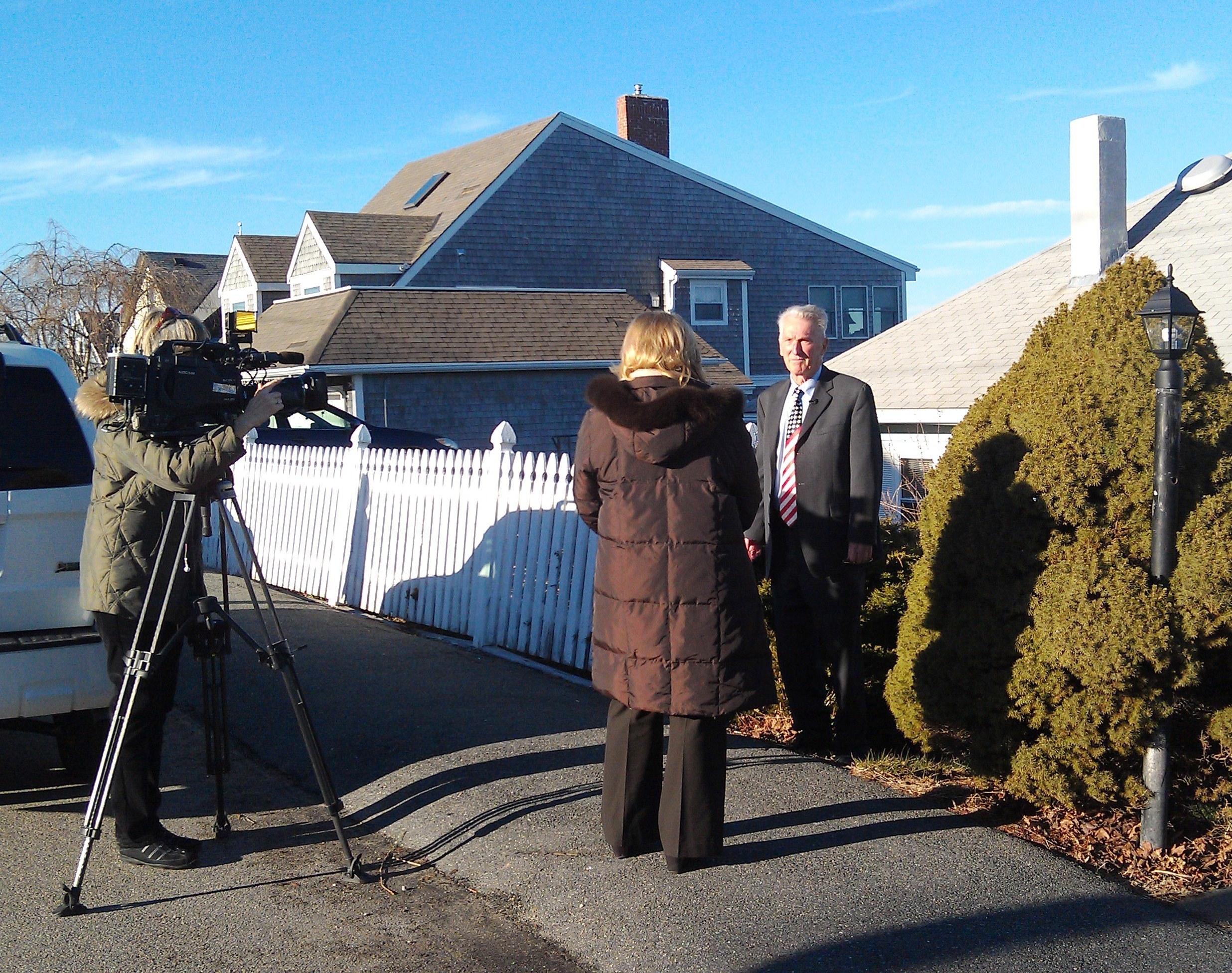 Red Door Real Estate Hosts Broker Breakfast with Guest Speaker Mayor Tom Koch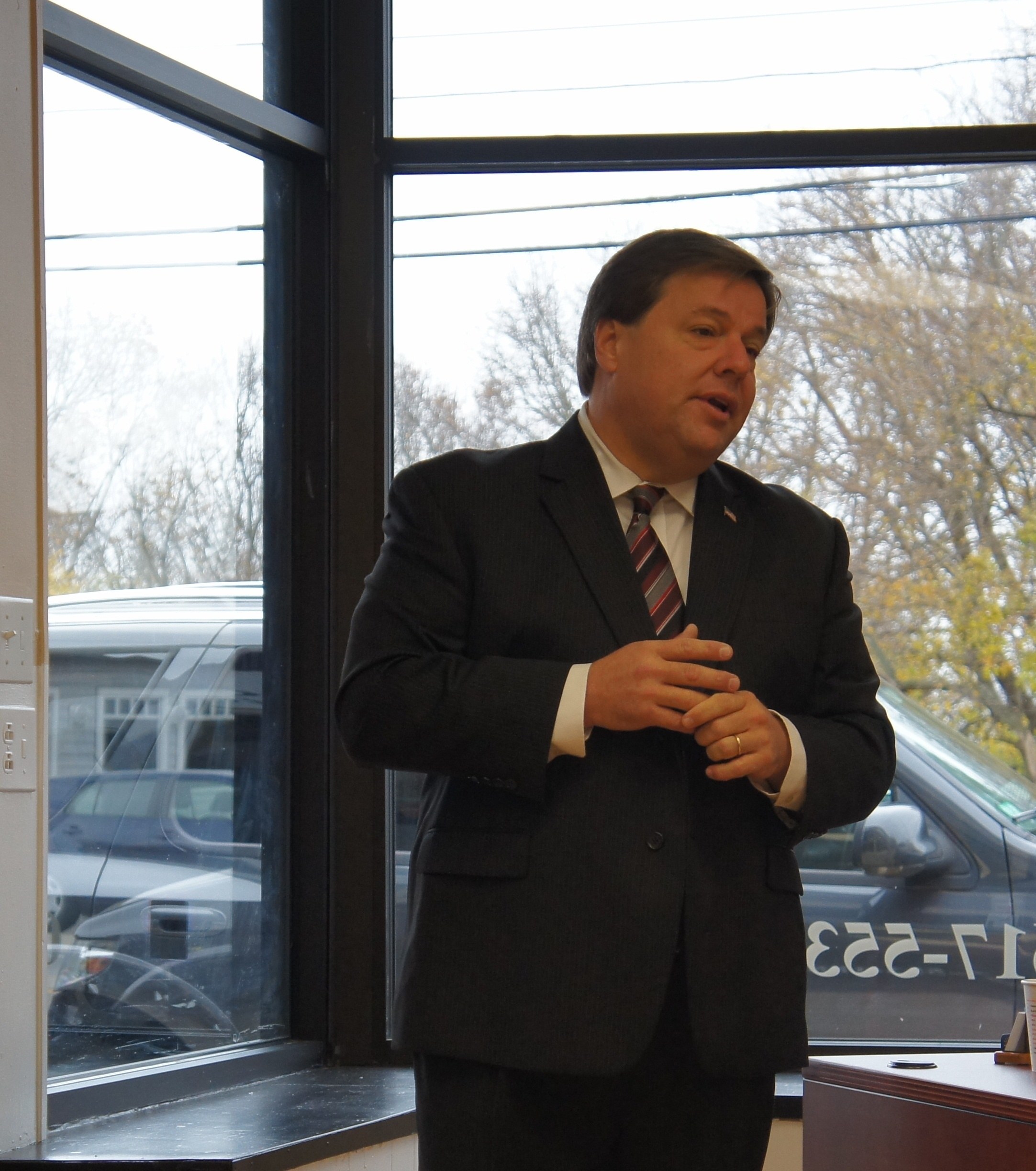 Quincy's Mayor Tom Koch was invited to Red Door Real Estate today to speak to local real estate agents on the revitalization projects taking place in Quincy as well as the development of the New Quincy Center. With so much attention on the redevelopment of downtown, Mayor Koch thought it was important to also inform local real estate agents of additional projects helping to revitalize our city; like the new track at Faxon Field, which may be overlooked.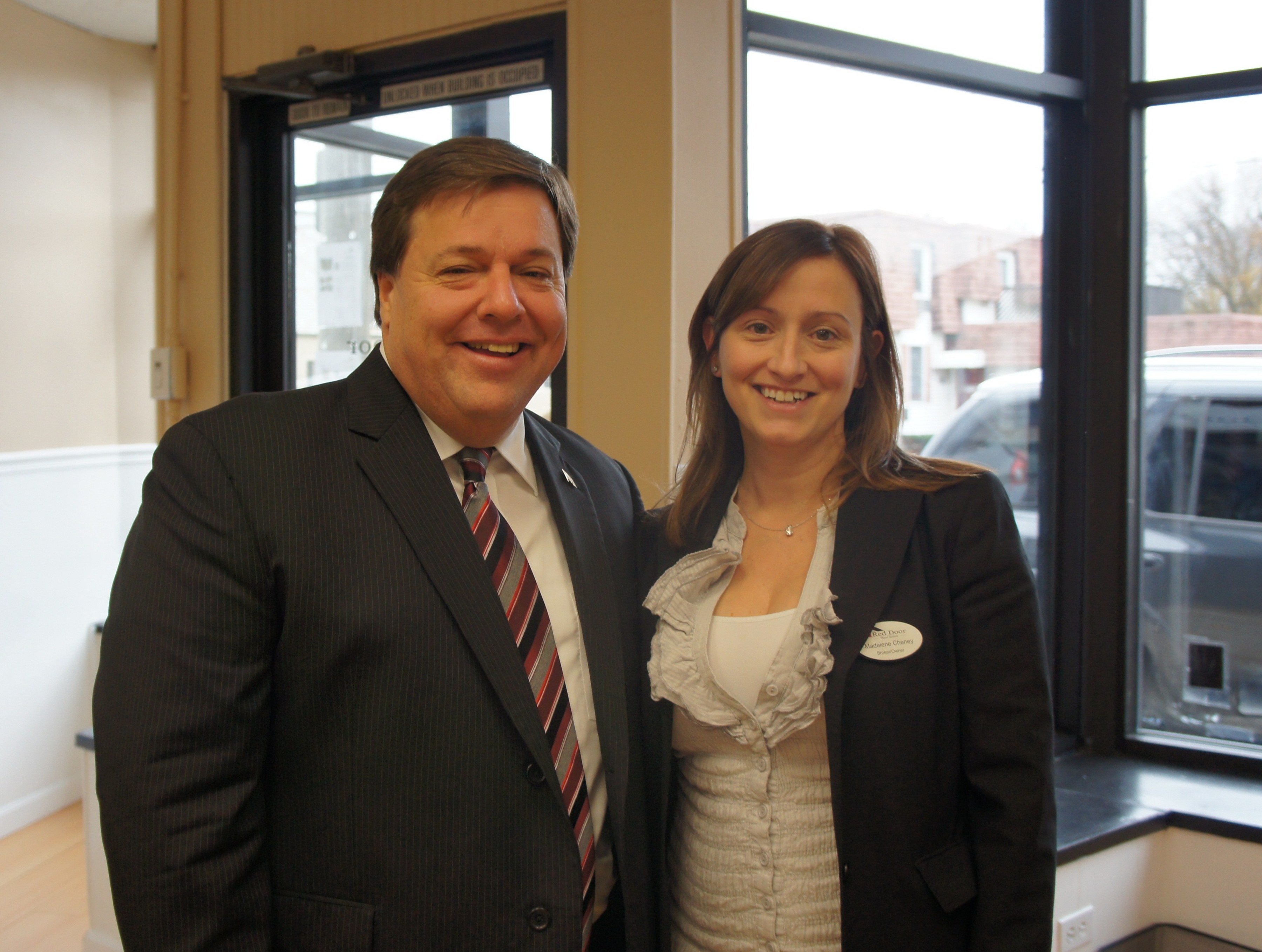 The event, a monthly broker tour for local real estate agents was hosted by Red Door Real Estate and attended by over 25 agents. Madelene Cheney, owner of Red Door Real Estate thought Mayor Koch would be the perfect speaker for the event. "Real estate agents are a key part of the task force promoting our city. Educating local real estate agents on the various projects currently taking place in our city will create an excitement that can be expressed to home buyers," states Cheney. During his presentation Mayor Koch gave homage to his predecessors and the contributions they made to the city, which have helped lay the ground work for the various revitalization projects taking place today. "Quincy has been a sleeping giant for a long time," stated Koch. "It is now our time to shine."
If you are looking to buy a house one of the most important things to consider is the location. Verifying that you will feel safe in that neighborhood before making a move will help eliminate future regret. Now how can you go about finding out the dirt on a specific neighborhood? There are many websites online that can help provide statistics on crime in the area as well as school reviews; however there is no better test then your own personal experience. Much of the data online can be confusing; if you don't know what you are looking at how do you know what it all means? Our advice is to take a tour of the neighborhood yourself. Go for a walk or even a drive around the neighborhood. This should be done once or twice and at various times of the day to get a better feel for the environment. Do you feel safe as you walk around? Are the homes in the neighborhood taken care of? Look out for signs of neglect such as uncared for lawns, broken windows and graffiti on homes. These signs may also mean the homes in the area are neglected or vacant which can attract crime. Go by the home or neighborhood at night. This will give you a chance to see if the neighborhood changes once it gets dark. It does not hurt to ask business owners in the area as well. Locals can be a great source of information; however they may be biased since you are asking about their own neighborhood.
Another good place to get information on the neighborhood is from the police department. You may want to try and reach out to the local police stations and ask what type of information they can provide. Some local police departments even have website where they post data on police calls made and their location.

Now, if you would like to view crime data online there are a number of sources you use to do your research. Typically the data is displayed on a map that can be searched by neighborhood. Our website provides users a Community Page that can provide links to national sites like EveryBlock.com and NeighborhoodScout.com. Check it out to also get more information on neighborhood that we service such as Quincy MA, Weymouth MA and Braintree MA.
For more information contact Red Door Real Estate today (617) 553-1880.