Red Door Real Estate News
Welcome to the Red Door Real Estate blog where we provide real estate news, real estate market reports and local information of all kinds!
We came across a neat way to repurpose pipe insulation into a door draft guard, courtesy of LifeHacker.com. This DIY draft guard can be made for less than $1.50 per door, which is just a fraction of the cost of the Twin Draft Guard as seen on TV. Check it out on Lifehacker.com.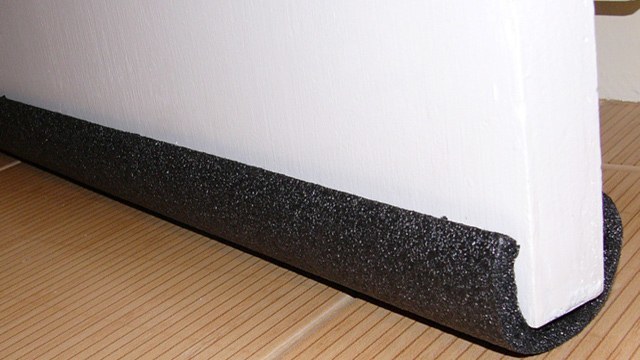 Quincy, MA – (November 17, 2011) Ward 1 City Councilor Margaret LaForest stopped by Red Door Real Estate today to speak to local real estate agents. Margaret was invited to speak on topics ranging from blithe properties to revitalization projects throughout Quincy and Ward 1. With so much attention on the redevelopment of downtown Margaret feels it is important to inform locals of additional projects helping to revitalize Quincy, which may be overlooked.
The event, a monthly broker tour for local real estate agents was hosted by Red Door Real Estate and attended by over 25 agents. Madelene Cheney, owner of Red Door Real Estate and a close friend of Margaret thought she would be the perfect speaker for the event. Margaret is s lifelong resident of Quincy and her family has been in this city since the 1800's. "Quincy is very undervalued," states LaForest, "consider me one of the best cheerleaders for Ward 1 and our city." Margaret was excited to outline details on projects such as the new the $6 million restoration of Broad Meadows Salt Marsh which will provide a waterfront park for Quincy residents, a new Stop & Shop gas station on Southern Artery and a brand new $30million YMCA which is exciting in itself but will also help to dress up the transportation gateway to the new downtown.
As Margaret addressed the crowd she joked about getting interested in politics many years ago when helping the campaign to elect Madelene Cheney's father in-law Michael Cheney, former Ward 1 City Councilor and Councilor and Large for Quincy. Local agents were impressed by Margaret's enthusiasm for our city and were able to take away a better understanding for all that our city has to offer.
For more information on Margaret LaForest check out her website MargaretLaforest.com.
Living in Quincy MA there is a great deal of history around town that may be overlooked. Many residents may not even be aware that there are many homes in the area are listed in the national historic registry. 15-17 Phipps Street is one of those properties. The home is located off Franklin Street which houses the birthplace of two presents John Adams and John Quincy Adams, making this home part of the Adams Birthplace Local Historic District. 15-17 Phipps Street was built by Daniel W Baxter and remained in the Baxter Family until 1923. The Baxter Family was prominent farmers in the area and the land surrounding Phipps Street was once surrounded by apple and cherry orchards.
15-17 Phipps Street is a fine example of an Italianate double house typical of the 1870's. The home was once painted brown; however the current owner has accented the details by painting the home a vibrant blue which can be visible from School Street. The round headed window in the gable and peaked projecting window caps were accented with a crisp white. The double doors are original to the house. Throughout the property the current owner has kept many original details such as ceiling medallions and moldings. Currently the home is divided into 4 separate condo units. Red Door Real Estate is proud to present a unique condo available in this historic building. This first floor unit consists of 2 bedrooms and 2 baths with an additional living area over the free standing garage. The condo is perfect for someone who is looking for extra space or possible an extended family situation. For more information on 15-17 Phipps Street Quincy, MA and to see how you can get your hands on this piece of history call Red Door Real Estate at (617) 553-1880.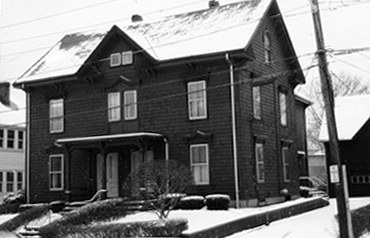 The new downtown development in Quincy Center is an exciting boost to our local infrastructure. This historic downtown revitalization is the biggest redevelopment project in the US with a $1.6 billion commitment. Our downtown revitalization has locals questioning exactly what is going where. Thanks to Street Works and Boston.com, we can now get an interactive bird's eye view of the project. This map gives you an idea of what's coming and what's going. Many downtown buildings have already been torn down to make way for more green space and parking. So what buildings are next to go. Click on this interactive map of Quincy Center and Hancock Street Quincy to what is going on.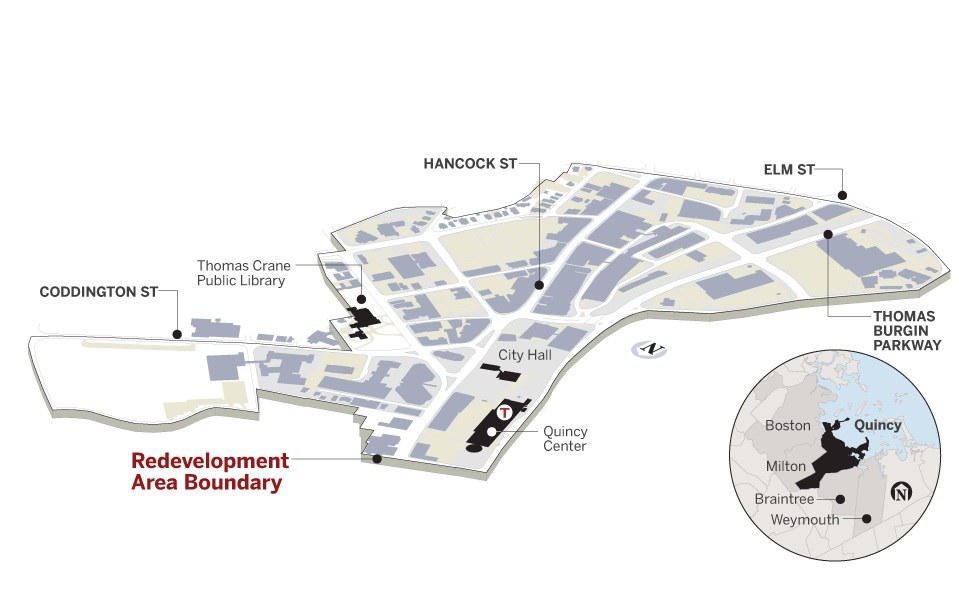 Also be sure to check the
Quincy MA town website
for up to date information about the new downtown revitalization and Quincy's collaboration with Street-Works.
Whether you are looking to remodel your current home or planning on buying a fixer upper, it is important to estimate the cost of the home renovation project you are undertaking. With so many foreclosures, short sales and REO properties on the market there is a great opportunity for a buyer to purchase their dream home at a discount. The down fall is that typically bank owned properties have been neglected and need some work. Thanks to rehab loans such as the FHA 203K loan, buyers can even roll the cost of the repairs and renovations into their home mortgage. Regardless, knowing the costs of the repairs is imperative. There are a few online tools that can assist you in estimating the cost of your home renovations.
Certain home improvement projects will help increase the value of your home higher than others. Some renovation projects will not give you back their full return on investment. For instance a major kitchen or bathroom remodel may yield a 91% return rather than raising the value of your home by 100% of the cost of the renovation. For this reason, estimating the cost of the project in advance can be helpful. For local pricing information check out the
2011 remodeling cost vs value report
to see the average cost of home improvement projects in the Boston MA and the surrounding areas. Many publications have also put together articles to help you decide on a the return on possible home improvement projects. One such article website that can be helpful in deciding which project will help boost your home's value the most is Bankrate's
Top 5 projects to boost home's value for resale
.
Home owners can also turn to home remodeling project estimator tools such as the one on the
Improvenet Inc
website. This tool can give you a more detailed breakdown of the cost of the project by entering in specifics for your project. If you are looking to purchase a home that is a fixer upper there may be many hidden costs in renovating the property. If you are looking to do it yourself when remodeling a home you can use this tool to see the potential savings you can expect by completing the project on your own.
To get an estimate for your fixer upper home or 203K loan you can use this online
home renovation estimate calculator
or check out
Homerenovationestimate.com
.
These easy to use home renovation cost calculators allow you to project how much you can expect to spend on a potential home improvement project. Your best bet would be to get a professional estimate from a licensed contractor in order to get a more accurate estimate; however these tools are a great place to start.