Jose Reyes
Real Estate Agent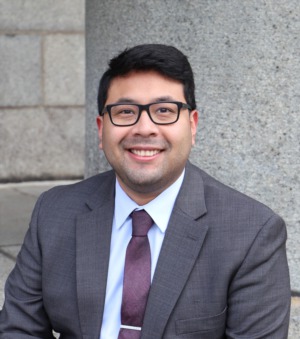 Jose Reyes
Red Door Real Estate, would like to welcome our newest real estate agent, Jose Reyes. Jose brings a diverse skillset and consultative approach that will help him guide his clients through the home buying or home selling process.
Jose studied at UMass Boston, where he graduated with a Bachelor of Science in Finance and a Master of Business Administration. After graduation, Jose began working in Campus Center Operations at UMass. Through this position he developed a passion for helping others; guiding them through major events in their life such as getting a degree or entering the workforce. Using his prior work experience and education in Finance, Jose is prepared to harness that passion to guide his clients on one of the biggest events of their lives when buying or selling a home.
Jose lives in the Houghs Neck section of Quincy, MA with his wife Angela Lu. He was raised in the Boston (Allston) where he lived for many years prior to moving to Quincy. While Jose plans to focus his real estate career in Quincy, Braintree and the surrounding South Shore areas, his first-hand knowledge of various Boston neighborhoods will also allow him to assist clients in the city.
Jose has gained a great appreciation and unique knowledge of different cultures through both his personal and professional experiences. His parents emigrated from Guatemala and he is fluent in Spanish. He has the integrity to make sure his clients are getting the deals they deserve, the know-how to facilitate the process efficiently and flawlessly, and the charisma to make your home buying or selling experience enjoyable and stress free.