Quincy MA Real Estate Market Report 2018
Posted by Madelene Cheney on Sunday, February 10, 2019 at 12:39 PM
By Madelene Cheney / February 10, 2019
2 Comments
WHAT MADE 2018 A GREAT YEAR FOR REAL ESTATE IN QUINCY MA?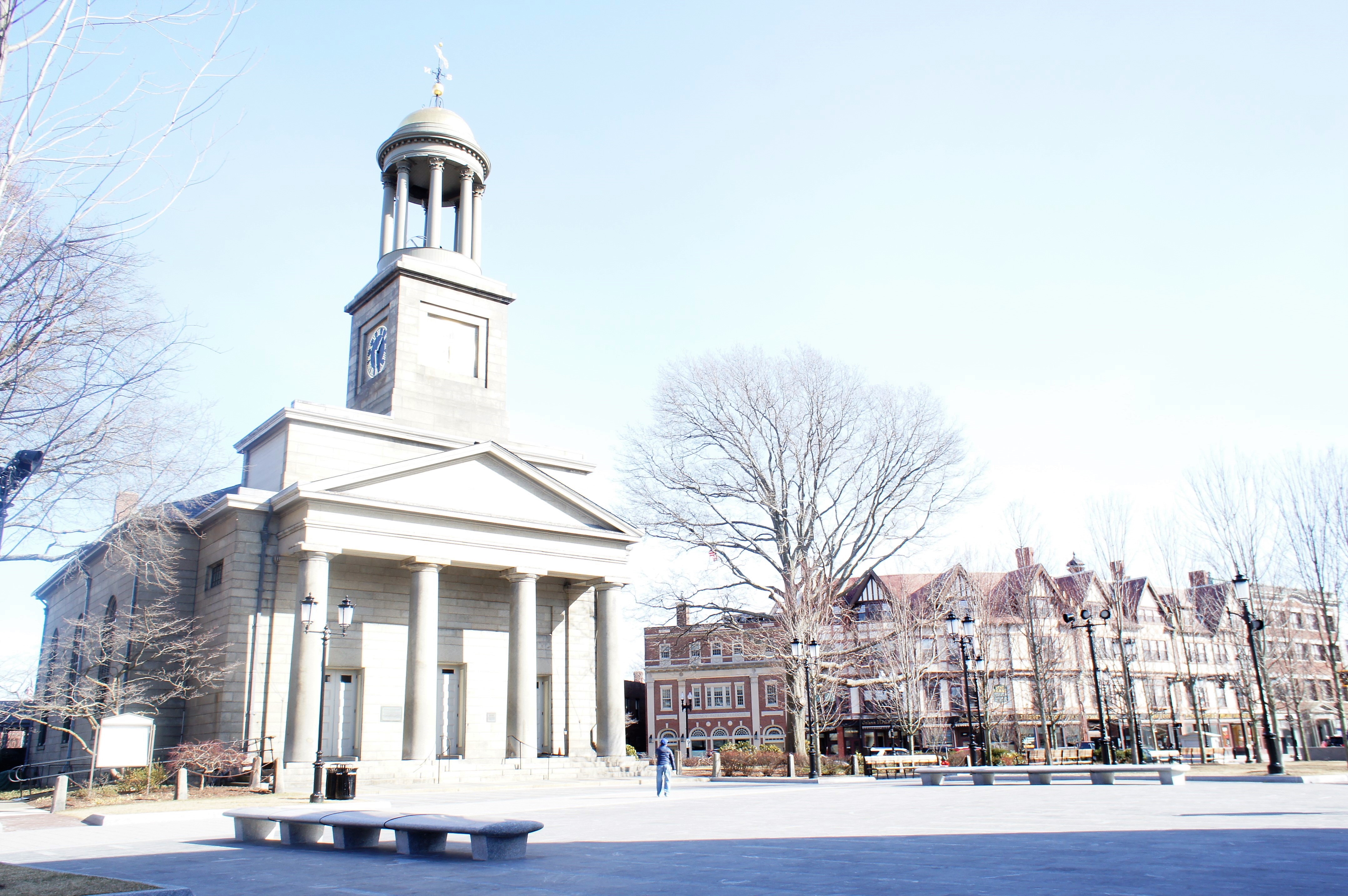 Quincy MA real estate market report - 2018 was another record setting year for real estate in Quincy MA. Much like 2017, single family homes sales in Quincy MA, as well as condos in the city were selling like hot cakes. Many banks and lenders have begun to loosen their terms, offering a variety of loan programs including low down payment conventional mortgages which opened the playing field for more buyers. This helped increase the number of potential pre-approved homebuyers, however the unfortunate thing is they were all fighting for the same homes. The housing inventory continued to stay low so with few options of homes to purchase this created the perfect equation for bidding wars throughout the city. "One of the biggest complaints we have heard from buyers and real estate agents is that inventory levels were low, which caused many home buyers to get discouraged and, in some cases, shy away from this competitive housing market completely," explained Madelene Cheney, broker/owner of Red Door Real Estate in Quincy MA.
One indicator that displays how competitive the Quincy MA real estate market was in 2018, is the number of days a home stayed on the market. On average, a home would be on the market for only 24 days before accepting an offer to purchase and spend only 37 days on the market before having an actual sales contract signed. It is important to track both "days to offer" as well as "days on the market" since there is a slight chance that even though a seller has accepted an offer on their home that buyer may not proceed with the transaction. Sellers can continue to show the home to potential back up buyers during the period after an offer is accepted. However, once the actual purchase and sales contract is signed on a home, both the buyer and seller are locked into that transaction.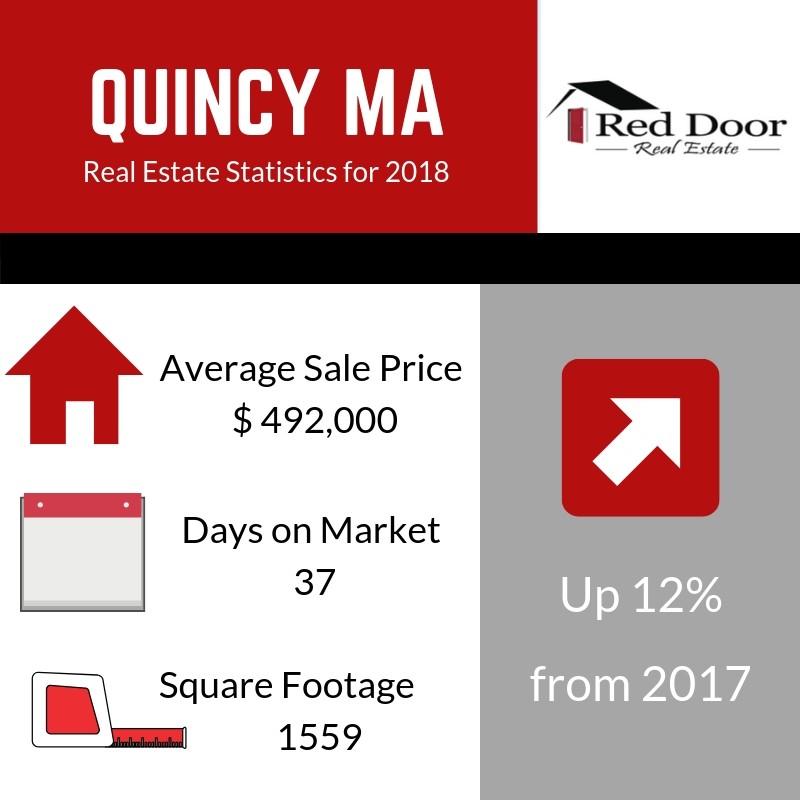 The average single family home sold for $510,000, which is up 9% from 2017 when the average single family sold for $466,000. While the total number of condo sales were down in 2018, the average price for a condo in Quincy continued to rise, coming in at $399,000. Multi family homes, had an average sale price of $711,000 throughout Quincy. Despite the increase in their sale price, multi family homes continue to be a great investment since the rental market in Quincy has also skyrocketed. "Throughout Quincy, properties sold for 101% of their list price, that is something we have never experienced on such a consistent basis, in the local market," states Madelene Cheney. "So far the market for 2019 is not expected to progress at such an aggressive rate as the past few years. It will be interesting to see what the Quincy MA 2019 real estate market has in store."
Red Door Rea Estate is a family owned boutique real estate company located at 222 Sea St in Quincy MA. Owner Madelene Cheney is well respected as both a top producing real estate broker in Quincy, as well as a business owner in the city.
For more information on homes for sale in Quincy MA and information on Quincy MA and the different neighborhoods in the city check out our community pages