Quincy MA Waterfront property, homes that can make you "better"
Posted by Madelene Cheney on Saturday, November 9, 2019 at 11:56 PM
By Madelene Cheney / November 9, 2019
Comment
Quincy MA is known for having miles of beautiful coastline, offering affordable waterfront homes for sale near Boston MA. Real Estate in Houghs Neck Quincy has gained popularity among home buyers looking for a "beachfront bargain". Waterfront property often carries a large price tag, but you can reap the benefits of buying a waterfront home in Quincy, overlooking some of the most beautiful vistas without breaking the bank.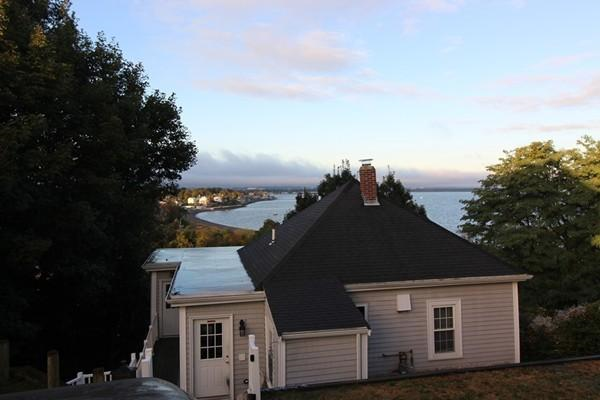 If you are considering buying a waterfront home near Boston you have hit the jackpot! Perched on Great Hill, located on the seaside peninsula of Houghs Neck, lies the home at 36 Mears Ave. Red Door Real Estate is honored to showcase this waterfront home for sale in Quincy. Like most homes in Houghs Neck, 36 Mears Ave was originally built as a summer cottage. Nestled between other homes, an unassuming driveway leads you to a panoramic view of Quincy Bay. It is not until you come inside the home that you can truly appreciate that true waterfront feel.
There is just something about the ocean air.
While this may seem like a Hallmark quote there may actually be some scientific proof that living on the ocean can make you "better". It is not a coincidence that many guided relaxations or meditation practices try to emulate being on a beach or near the ocean. Being by the ocean naturally helps to relieve stress and relaxes the body. Simply seeing a photo of the ocean has been known to reduce stress or provide a feeling of calm for the viewer.
A more profound benefit, is that the ocean air allows the body to absorb more oxygen which can actually help improve respiratory health! According to an article posted in the Wall Street Journal, the salty ocean mist can help to improve symptoms of asthma and possibly stimulate the immune system.
There seems to be no limit to how living by the ocean can make you "better". But can living by the ocean also help elevate your "social status"? Often, the perception is that waterfront homes are more expensive than a similar home located inland, subconsciously portraying to others the appearance of being more successful if you own a home on the water. While most of the time waterfront property may be most costly, waterfront homes in Houghs Neck have been able to encompass this air of luxury while keeping home prices within reach.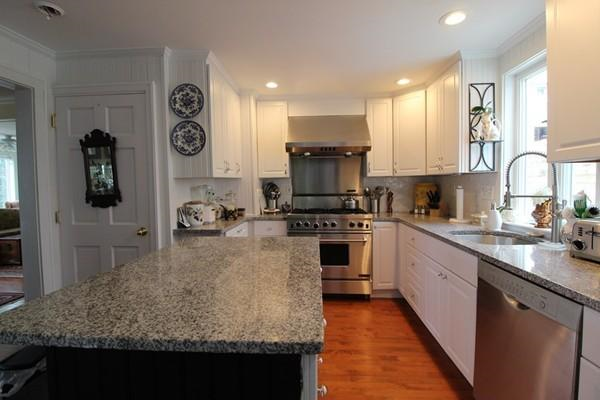 If you have ever dreamed of living on the ocean, making that a reality may be closer than you think. Priced at just $599,000, 36 Mears Ave Quincy offers an open floor plan flanked by a wall of windows so you do not miss out on taking in the waterviews from every angle. The main living level has an updated kitchen and a flexible floor plan offering 2 additional rooms that can be used as bedrooms. The lower level extends the possibilities with 2 additional bedrooms, an updated full bathroom and a small kitchenette perfect for an in-law suite, au pair or guest quarters. Click HERE to view more photos of this waterfront property for sale.
For more information on the waterfront home for sale at 36 Mears Ave Quincy MA, reach out to Red Door Real Estate at (617) 553-1880. To learn more about Houghs Neck Check out our community page or to search other waterfront properties for sale in Quincy MA Click Here.